Congratulations to all the people who entered the Quarry Arts Centre's Open Ceramics Awards 2021! The online catalogue can be viewed here. Videos of the exhibition can be seeing here.
The winners were judged by sculptress Carla Ruka and are as follows:
Masters Award
Runner up – Beesy life – Didi Chapman
First Place – Many hands make light work – Sarah Urwin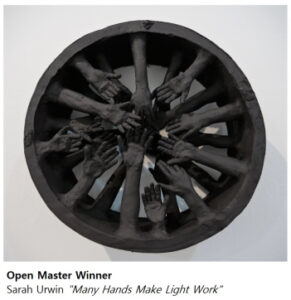 Emerging Artist Award
Runner up – Kunekune and the house elf toast rack – Amanda Morton
First Place – Tailor made – Wendy Cunliffe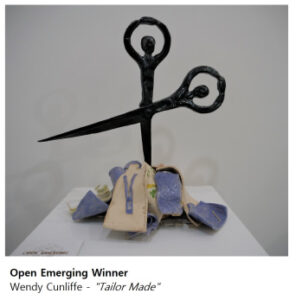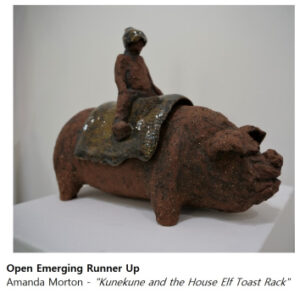 Judges Merit
Fluency in sculptural composition: Ms Hare: "Who is there?!" – Maren Domke
Meticulousness of fine art: Tangled – Dianne Caton
Judicious use of colour: Witness Leans – Lisa Donaldson

Ceramics NZ sponsored the Open Ceramics Award with Studio Potter memberships which this year have been awarded to Didi Chapman and Amanda Morton!
In 2022 it will be possible to study tertiary-level Ceramics in Northland.
Gain the New Zealand Diploma in Arts and Design – Ceramics programme (NZQA Levels 5 & 6) with Otago Polytechnic at the Quarry Arts Centre.
Each level involves one year full-time, or two years part-time study, with a split of academic distance learning and in-class practicum study with specialist tutors at Quarry Arts. Each year the programme consists of 30-weeks study and 2-weeks assessment time. The deadline for applications is 21 February 2022.
Contact – Rob Cloughley – Head of Programme at Otago Polytechnic, Mb: 021 142 2929, Em: Robert.Cloughley@op.ac.nz
For more information visit https://www.op.ac.nz/study/art/programmes/ceramic-arts/