Northland Report – June 2022
Carla Ruka traveled to Northland over three weeks in April/May giving workshops and artist talks in the first of five region visit for the 2022 Touring Potter Programme. Students at Hihiaua Cultural Centre and Reyburn House, in Whangārei and Akau Studio in Kaikohe learnt Carla's unique coiling technique to build large scale works. These were well attended and feedback has been overwhelmingly positive. Our thanks to all the venues and the Northand community for making this such a success. Carla also gave a free public artist talk at Hihiaua Cultural Centre and visited local schools in Kaikohe and Pakiri Beach as part of the community outreach included in the programme.
You can still attend Carla's remaining workshops in Great Barrier and Taranaki. See our website
here
for more information.
Images are from our first workshop series in Northland focusing on large scale sculpture with Carla Ruka: Amelia Blundell, Kutania Taniere, Ahilapalapa Rands, Susan Hermansen, Justice Hetaraka, Jennie Bender, Cecilia Gray, and work by Rod Cunliffe.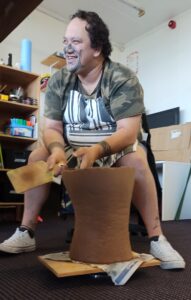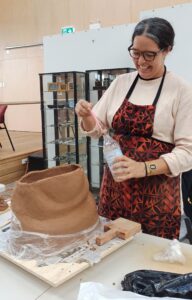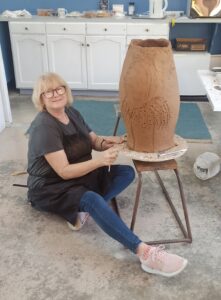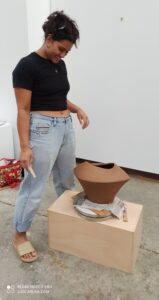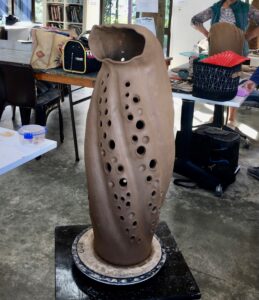 Coming up at the Quarry Arts Centre in Whangārei:
1. Quarry Ceramics Awards 2022
The entry for the Quarry Ceramics Awards for 2022 is now open!
The Quarry Ceramics Awards is a National Level Competition. The category is "Open", meaning all styles of ceramic art are welcome from across New Zealand as long as they are  predominantly made from ceramic materials. This year we have reduced the entry price, and added a Youth category for those under the age of 26 (please share with young potters you know!). There are also additional prizes, including a $200 Quarry Kiln Award.
Read more about this year's event here: https://quarryarts.org/events/quarry-ceramics-awards/
Find the red buttons with the registration form and terms and conditions.
IMPORTANT DATES for 2022
31st July – Entries Close
23 September – Winning Announcements and Exhibition Opening
Exhibition duration – Friday 23 September – Saturday 28th October
2. Great Plate 2022
The Great Plate is the Quarry Arts Centre's annual fundraiser which draws artists from across
Northland
and New Zealand to help raise funds for special projects on the Quarry grounds. These are hung in the Yvonne Rust Gallery for ten days and auctioned through TradeMe. This year the fundraising will go towards the installation of a new small woodfire kiln and roofed area, to enable potters to woodfire work in small batches.
The dates for this year's event is 4-14th August. Links to the trademe auctions will be available from 4th August.
The Quarry is also still open to taking plate donations, so if you are a potter who wants to contribute, then email Hannah on
creative@quarryarts.org