Ceramics NZ Review – Have your say!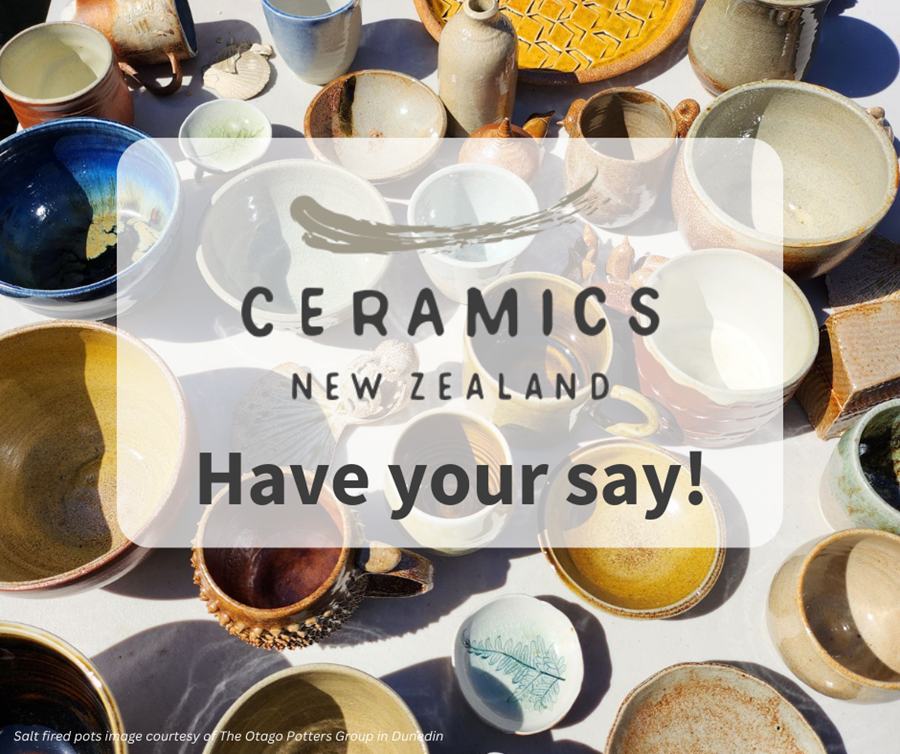 Kia ora koutou,
Ceramics NZ (CANZ / Ceramics Association of NZ / NZ Society of Potters) is undertaking a review to set its strategic direction and programme of activity for the coming five years.
As part of this review we are running a survey to make sure we capture the ideas and needs of our members and the wider ceramics community.
We invite all potters, ceramic artists, clubs, associations, educators, suppliers, galleries, etc. to complete this survey. The closing date for submissions is 11 June 2023.
Please help us gather as much useful information as possible by sharing this with others.
The review is being carried out by Briar Monro. Briar is a potter, member of CANZ and the acting regional representative for Northland. She also has an extensive background in arts development, has worked strategically with a number of national, regional and local arts organisations and is co-chair of the Northland Craft Trust (Quarry Arts Centre).
As well as running this survey, Briar will be holding a number of one-to-one and group interviews. If you would like to speak to Briar directly or if you have any questions about the review please contact her on monrobriar@gmail.com.
A note on confidentiality: By responding to this survey you consent to take part in this research. Individual survey responses will only be able to be viewed by Briar. The information gathered through this survey will only be shared in a summary form within the review report and won't contain any personally identifying information. Individual survey results will be deleted once the summary has been created. If you have any questions about this please contact Briar.
If you are completing the survey with more than one 'hat' on (e.g. as an association and an individual potter) please complete a new survey under each 'hat'.
The survey will take about 10-20 minutes – depending on how much info you want to share and how many 'hats' you are wearing – so grab a cuppa in your favorite mug and let's go….
Warm regards,
Ceramics NZ Executive Committee