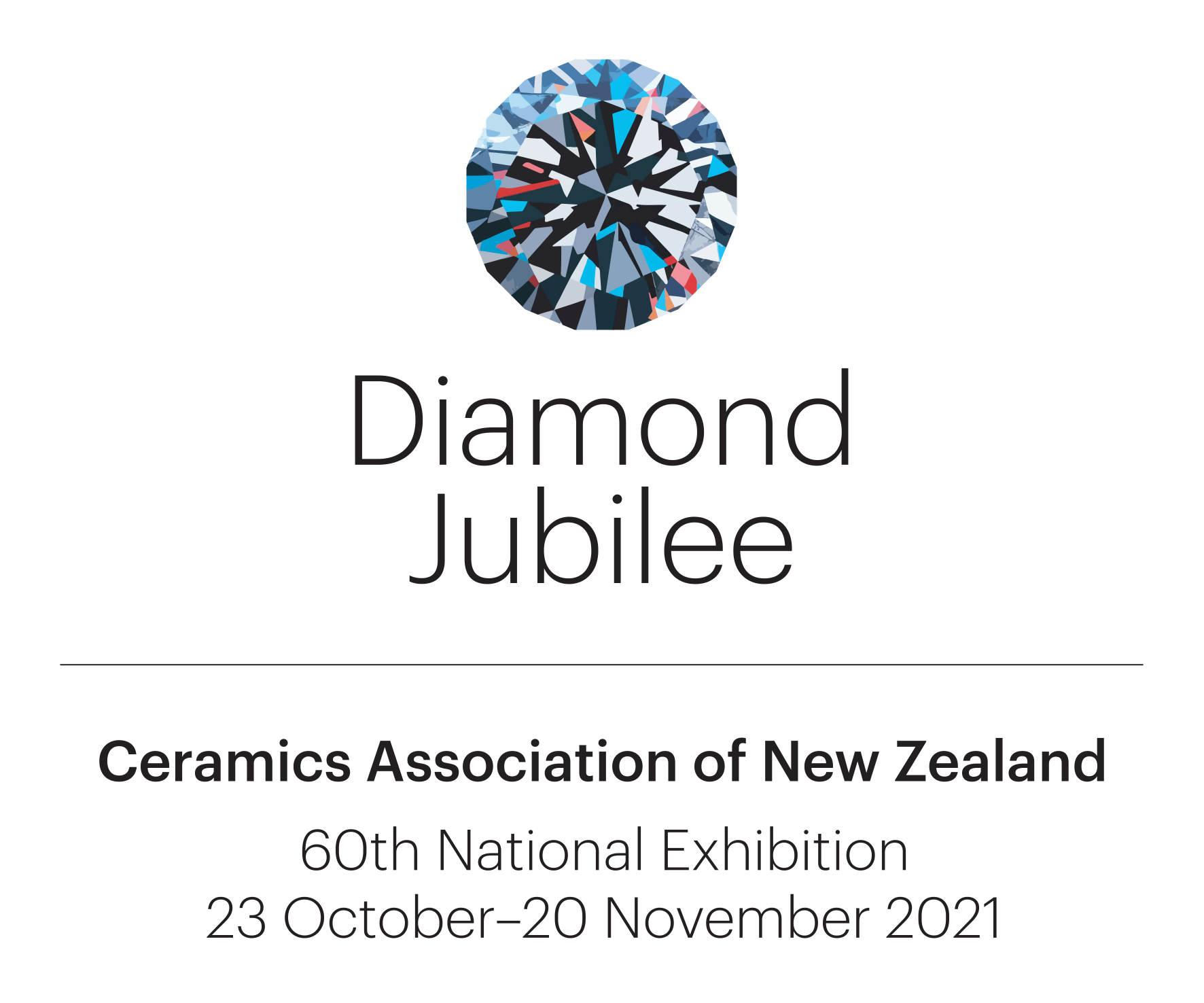 FINALISTS
Diamond Jubilee 60th National Exhibition 2021
Otago Art Society, Dunedin Railway Station
23 October – 20 November 2021
This special exhibition will be held in Dunedin to celebrate the 60th anniversary of the first exhibition of New Zealand Studio Potters, held at the Otago Museum in November 1957. The contemporary exhibition is complemented by a heritage exhibition with works from this early period and other materials showing the endeavours that led to the formation of New Zealand Society of Potters, which is now known as Ceramics Association of New Zealand (Ceramics NZ). Selected works will be included in a full colour catalogue alongside each artist's biography and statement. The exhibitions, in conjunction with other events, are organised by the team of Fusion 2010.
Congratulations to the Ceramics NZ 60th National Exhibition finalists:
Gael Abraham, Karin Amdal, Mark Ayson, Greg Barron, Elise Bishop, Anneke Borren, Scott Brough, Annette Bull, Rachel Carter, Vicki Charles, Jacqui Clarke, Yasmin Franzmayr-Davis, Chris Dunn, Marion Familton, Patrick Ferris, Kate Fitzharris, Rebecca Flowerday, Anna Fox, Renate Galetzka, Mandy Gargiulo, Sarah Geary, Frank Graham,Tim Grocott, Yvonne Guillot, Jo Howard, Mark Hoyle, Tui Johnson, Elise Johnston (née O'Neill), Kevin Kilsby, Louis Kittleson, Nicole Kolig, Margaret MacDonald, Royce McGlashen, Kate McLean, Aimée McLeod, Holly Rose Morgan, Gaeleen Morley, Sung Hwan Bobby Park, Heather Payne, Teresa Peters, Debbie Pointon, Jennifer Queree, John Roy, Rick Rudd, Sue Rutherford, Takaaki Sakaguchi, Nachiki Schollum, Sarah Scott, Duncan Shearer, Jenny Shearer, Janet Smith, Margaret Sumich, Alex Wilkinson, Lyuba Zhilkina.
The winner of the Primo-Pro Premier Award and all prize recipients will be announced at the awards night at the Otago Art Society on October 22nd at 6pm.
The Diamond Jubilee is generously supported by Creative New Zealand and the NZ Lottery Grants Board. We are grateful to all our sponsors who have supported the event:
Primo-Pro Premier Award $3000
Imerys Excellence Award $1000
Driving Creek Pottery Residency Award $1000 (valued at)
Pack and Send Merit Award $750
Nelson Pottery Supplies Emerging Artist Award $500 worth of materials
CCG People's Choice Award $250 worth of materials
For key dates and programme details see our events page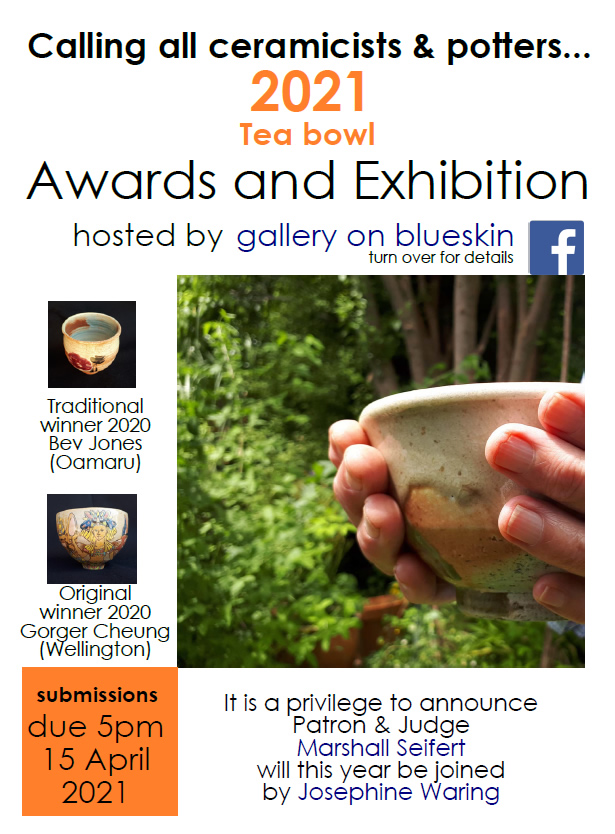 CALL FOR SUBMISSIONS

2021 Tea Bowl Awards and Exhibition
Blueskin Gallery, Waitati, Dunedin
18 April – 17 May 2021
The "Society of the Popularisation of the Early Morning Tea Bowl" presents the Annual Awards and Exhibition, opening Sunday 18 April 2021 at 2.30pm.
2021 submissions are invited in three categories:
Traditional Tea bowl (with reference to Chawan)
Original Tea bowl design (go wild with this but must be functional)
Yunomi
A prize of $150 cash will be awarded in each category and honourable mentions will be given.
All submissions which fit within the three categories will be displayed – the gallery has the final decision on what is included in the exhibition but would not be inclined to miss something out!
Contributors may submit more than one piece of work but please mark clearly which category the piece is for, with your name on each piece. If contributors wish for their pieces to be for sale, then please include retail prices. The gallery commission is 40% and will be deducted from the retail price. Contributors' names, phone numbers, and email are also required.
Submissions will need to arrive at the gallery (1 Harvey St, Waitati, 9085) no later than 5pm on Thursday 15 April 2021. Award winners and special mentions will be notified by Friday 16 April 2021.
The Exhibition will run from 18 April until 17 May 2021. If there are COVID lockdown restrictions the exhibition will be photographed and posted online. Please refer to the Gallery on Blueskin Facebook page for details.
Contact Louise Burnside for more information on 027 695 6211 or galleryonblueskin@gmail.com.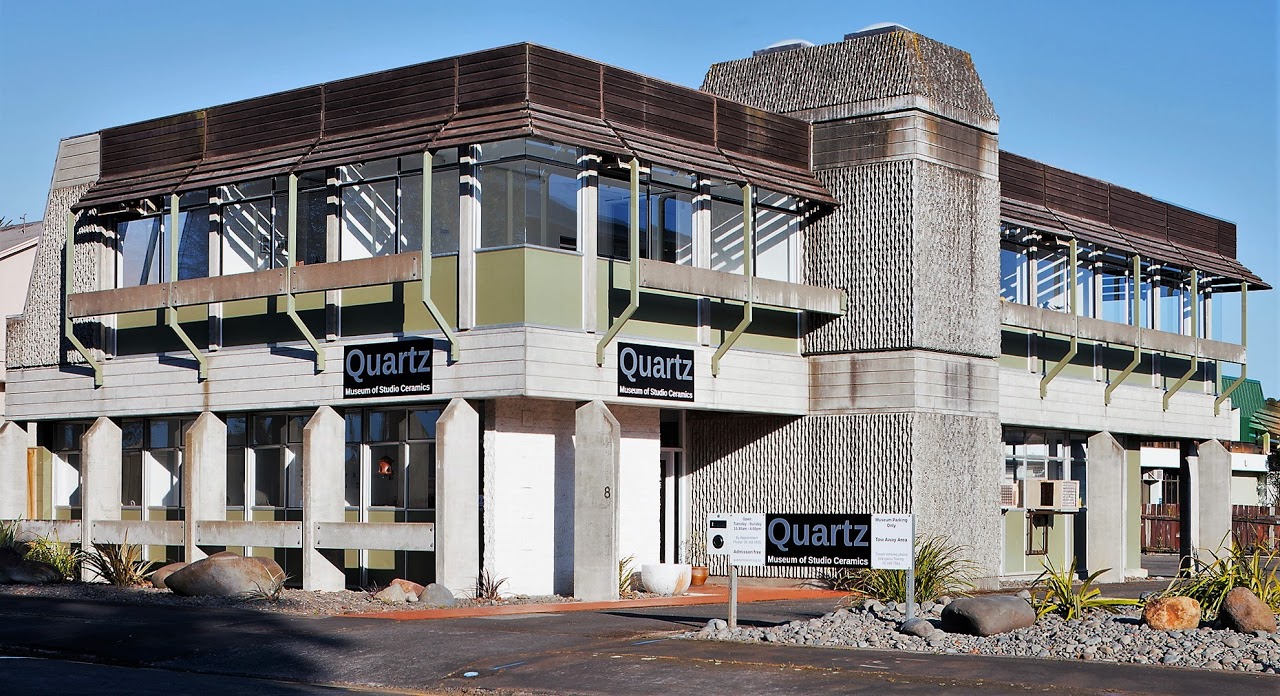 CALL FOR ENTRIES
Emerging Practitioner in Clay Award 2021

Quartz Museum of Studio Ceramics
Rick Rudd is pleased to announce the second Emerging Practitioner in Clay Award. The value of the Award has been increased to $12,000 and there are new criteria for entry. Entries must be submitted by 30 June 2021 and the Award winner will be announced on 20 September 2021 via social media. Please alert anyone you know who has been working with clay for five years or less that they could be eligible to enter.
Contact Rick Rudd at quartz.award@gmail.com with enquiries.