The Ceramics Association of New Zealand is pleased to announce a national tour of workshops and artist talks with Carla Ruka. Join one of Aotearoa's leading ceramic artists, Carla Ruka, as she visits five regions round the country to give a series of workshops and...
read more
Covid-19 Protection Framework for Pottery Clubs and Studios The introduction of the traffic light system on December 3rd has created some confusion for clubs and pottery studios wondering how they fit in and can operate under the new framework. Below we've put...
read more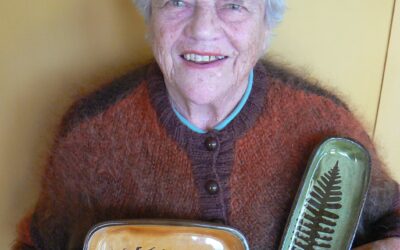 Dorothy Ewart and her work. Image courtesy of Stuff Limited. Dorothy Ewart, who passed away on 8 January 2022 in Auckland at the age of 96, occupied a unique but relatively unknown place in our pottery history.  Her work features quintessential New Zealand designs and...
read more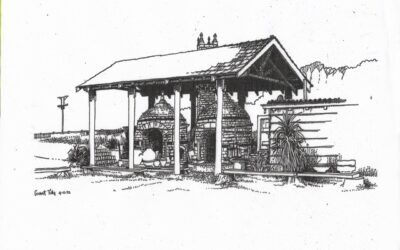 Real progress has been made at the site of Mirek Smíšek's historic beehive kilns at Te Horo, Kāpiti Coast. When the section of expressway between Peka Peka and Ōtaki was under planning consideration it was clear the new road would track directly through the land where...
read more
Our Touring Potter Programme with Carla Ruka was in Nelson during her second region visit for 2022. Our thanks to Marion Bansgrove, Karin Roehling, Rosie Gardiner and all the wonderful people at Craft Potters Nelson who looked after Carla on her workshop days there....
read more
Carla Ruka traveled to Northland over three weeks in April/May giving workshops and artist talks in the first of five region visit for the 2022 Touring Potter Programme. Students at Hihiaua Cultural Centre and Reyburn House, in Whangārei and Akau Studio in Kaikohe...
read more
The 50th Annual Exhibition of the Waikato Society of Potters was postponed in October 2021 due to COVID-19 restrictions and delays and was held on 27 May - 27 June 2022 at ArtsPost Hamilton. Congratulations to this year's winners: WSP Premier Award: Diane Parker, Turn...