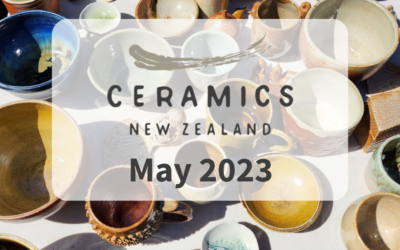 Volume 6, Issue 1 of Ceramics NZ Magazine gives space to the messy joy of collaboration, the bonds forged through wood-firing, and the social power of community events. We dive into the chaos of Brickell-Brac at Whangārei Art Museum, visit Nelson Clay Week 2022, explore the cross-cultural knowledge-sharing of anagama firing. We peek behind the scenes in Cindy Huang's object exchange project: Twin Cultivation, and step into Amanda Shanley's new studio shop, where customers are company.
read more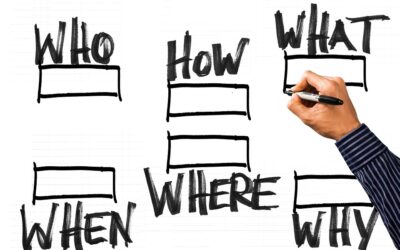 It has been five years since we last did a full review of our programme and a lot has shifted in ceramics in Aotearoa in that time. Membership at clubs has skyrocketed, class enrolments are full almost before they open, great initiatives have sprung up to support the sharing of information between potters (eg NZ Studio Pottery – Technical facebook page), fundraising for clubs is getting harder, funding for potters is getting more competitive, interest in woodfiring is flourishing, competitive exhibitions are gathering momentum, etc, etc.
read more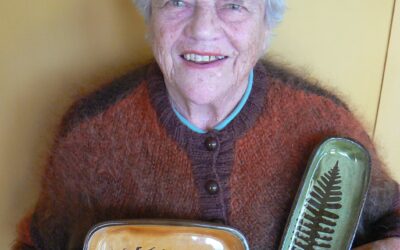 Dorothy Ewart and her work. Image courtesy of Stuff Limited. Dorothy Ewart, who passed away on 8 January 2022 in Auckland at the age of 96, occupied a unique but relatively unknown place in our pottery history.  Her work features quintessential New Zealand designs and...
read more
Hard to Get Again, June 3 - 27 We are bringing back three of New Zealand's top ceramicists for the end of autumn; these artists create highly sought-after pieces that are becoming harder and harder to get, please join us in June for a chance to get! Find out...
read more
Driving Creek workshops Phoenix Kiln Demolition and Rebuild Workshop with Duncan Shearer Driving Creek Pottery's Baseyard Phoenix kiln has reached the end of its current iteration. Come and be part of the deconstruction and the rise from the ashes of the new iteration...
read more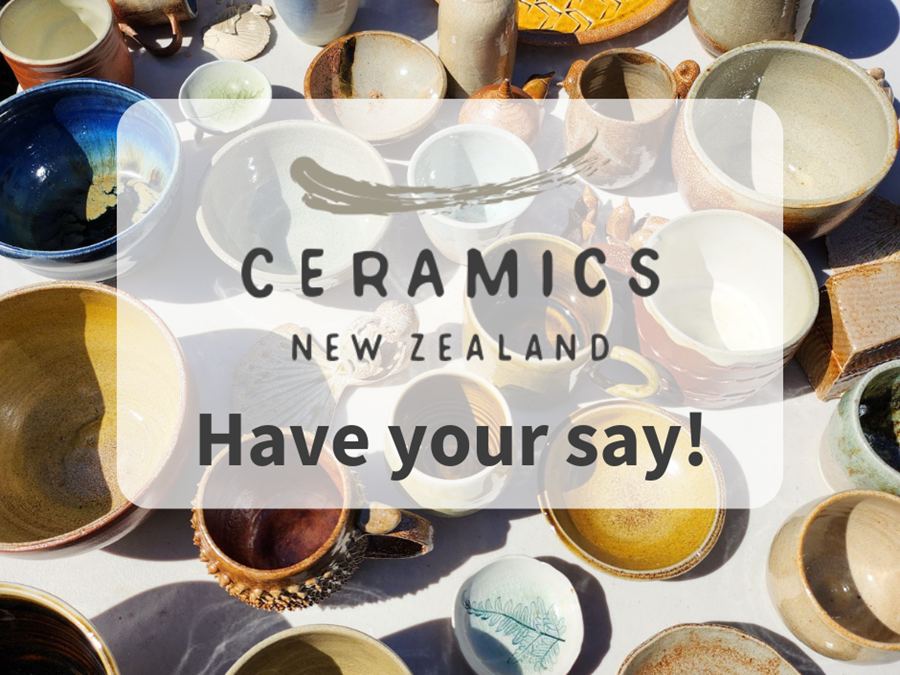 Kia ora koutou, Ceramics NZ (CANZ / Ceramics Association of NZ / NZ Society of Potters) is undertaking a review to set its strategic direction and programme of activity for the coming five years. As part of this review we are running a survey to make sure we capture...